Ragnhild Groven
Norwegian soprano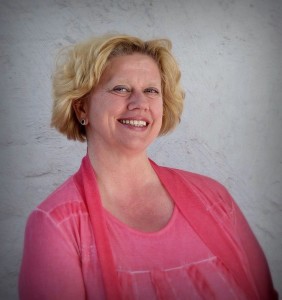 The concert and operasinger Ragnhild Groven is the granddaughter of the Norwegian composer Eivind Groven(1901-1977).
Ragnhild Groven graduated from the Barrat Due Music Institute in Oslo with Oskar Raaum (1916-2002) as her singing teacher.  Oskar Raaum was a student of the famous Italian baritone and Operasinger Riccardo Stracciari (1875-1955) in Rome between 1947 and 1950.
Groven studied interpretation with the operasinger Thorbjørn Lindhjem and prof. Robert Levin (1912-1996) at the Norwegian State Academy of Music.  Operaschool at Östermalm in  Stockholm with  Margareta Bergström (1919-2006), a former mezzosoprano at The Royal Opera in Stockholm. Role studies with pianist Jan Eyron and stage manager at The Royal Opera in Stockholm, Knut Henriksen.
Masterclass at Bergen International Music Festival with Wagnersoprano Birgit Nilsson and masterclass and private studies with Vera Rozsa (Stockholm/ London), Operasinger Olav Eriksen(1927-1992) and Karl Heinz Pinhammer.
She gave her concert debut in the University Festival Hall in Oslo with Wolfgang Plagge at the piano. The audience gave her standing ovations.
She was given a principal part in the performance "The View", a performance created by the Norwegian choreographer and stage manager Jane Hveding. Groven  received marvelous reviewes for the part.  She sang the role of Solveig in the performance Peer Gynt to music by Edvard Grieg and Harald Sæverud and the role Volven in the performance «Spelet om Olav Tryggvason» where Wolfgang Plagge had composed music in the style of «Islandic Tvisang».
Groven has may opera parts on her repertoire and she has specialized in roles by Richard Wagner and Richard Strauss. She was chosen by the Swedish Wagner Society in Stockholm to perform Wagner arias.
Groven has a big repertoire consisting of Lieder, opera parts, operetta arias, musicals and evergreens. She has performed at numerous festivals, given numerous Lied Recitals (also at Troldhaugen, the home of the Norwegian composer Edvard Grieg) and concerts in all the Scandinavian countries, Italy (Florence) where she sang at the  Palazzo Vecchio, Germany (Hamburg) where she sang Wagner and Monrad Johansen, England –  Thaxted Festival,  Slovakia (Bratislava)  Bjørnson Festival – Bratislava Radio/TV, Holland, Japan (Tokyo and Sapporo) where she sang in Suntory Hall etc., Austria (Vienna) where she sang from Tristan und Isolde – Isoldes aria  Mild und leise and Desdemonas aria Ave Maria  from Othello by Verdi  in the ORF Saal.
In addition to performing with orchestras in Norway she has  performed with The Latvia Philharmonic Chamber Orchestra with Massimo Lambertini (assistant conductor  to Ricccardo Muti at the La Scala in Miland), The Nordic Ensemble og Japan (consisting of musicians from The Tokyo Philharmonic Orchestra) and The Bratislava Opera Orchestra concucted by Ondeij Lenard.
Groven has been a soloist in numerous cantatas, masses and oratorios by Händel, Pergolesi, Bach, Verdi, Mendelssohn, Puccini, Rossini, Plagge, Groven, Monrad Johansen etc.
She has performed for Norwegian Radio and TV, received several scholarships and travel grants, recorded several CD's and performed for members of the Norwegian Royal Family on several occations.